But the comradeship was hot, and spirits high. On Friday April 8th, The Free Republic held vigil for the 312th consecutive Friday (or 6th Anniversary) in support to our wounded troops in front of
Walter Reed AMC
. Some of you may recall that this on-going effort to properly honor our wounded warriors was prompted, when Code Pink decided to deride them every Friday evening in front of the hospital's main gate.
As I was saying, last Friday evening, the weather was lousy about 38º and under a driving unrelenting rain. Still about three dozen patriots converged at the
7100 Block of Georgia Avenue N.W.
and for three hours brought cheer to our soldiers and loved ones.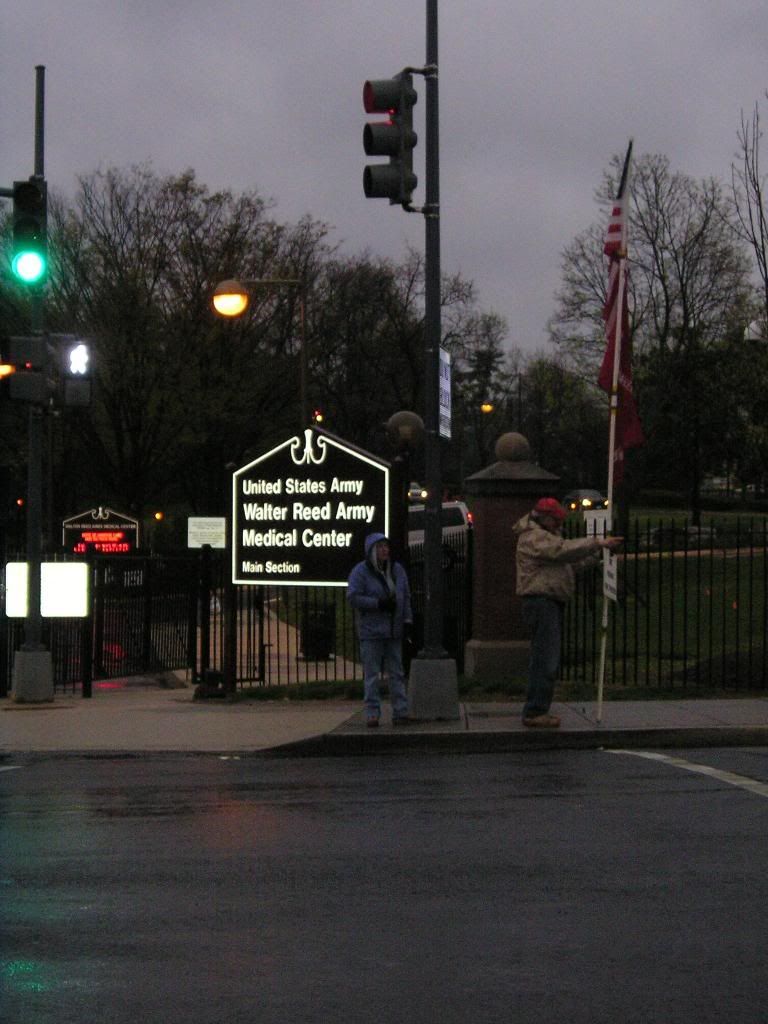 Below are a few snaps of my good friends: The Colonel, and Patriot Sister One.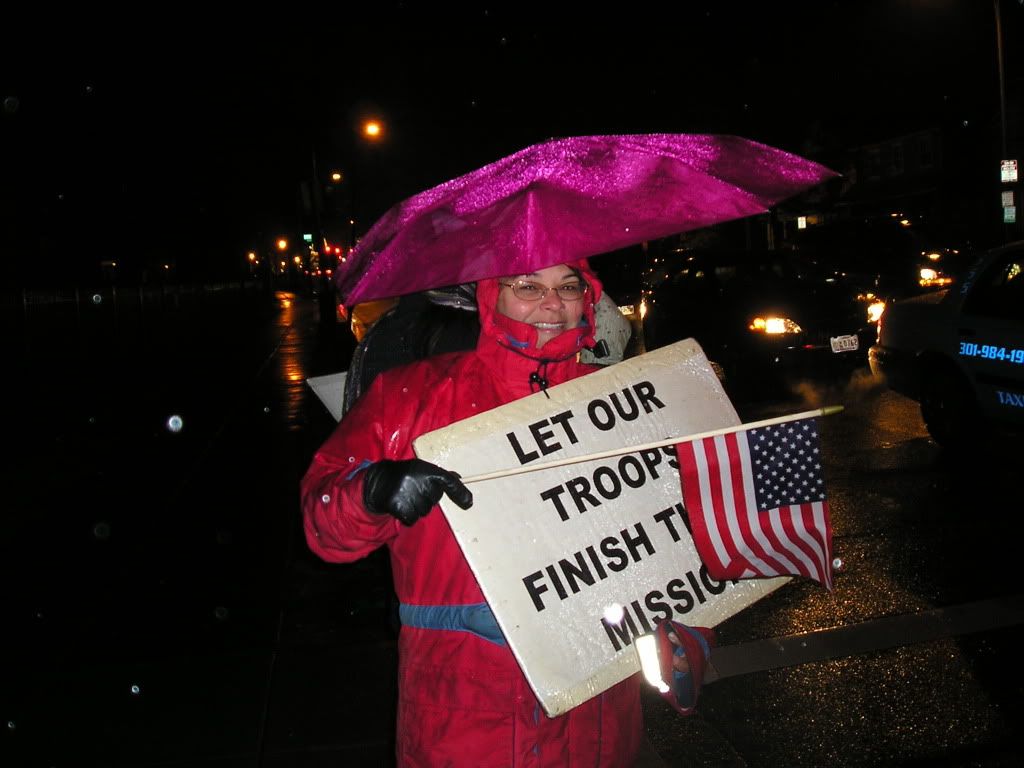 Did I tell you that it was raining hard and cold?
There were two highlights to the night. The first was when a recovering soldier and two of his buddies came zooming out of the hospital and to the corner of the gate in wheelchairs, convoy-style. Their mission: To await for the delivery of pizza. YUMMM! Needless to say, they were instant chick-magnets.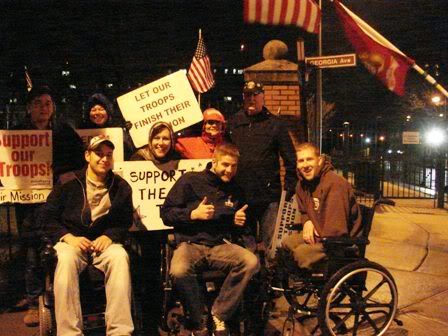 Photo courtesy of Free Republic
The other, was to see the reaction of those inside the returning bus filled with wounded warriors and their families, out for a free steak dinner. Please read the linked report:
HERE
.
And, for The Freeper's perspective on that evening's activities, their post is:
HERE
.
Boquisucio