During the past three years we have become accustomed to our beloved
TOTUS
. You know - That goofy electronic device which commands our President how to and when to speak in front of important constituents such as kindergartners.
Well, today the
Patriot Reauthorization Act
was signed into law by an Autopen. So, not only we now have a machine that makes our C-in-C speak on queue, but now we have a machine that signs constitutionally mandated documents for him too.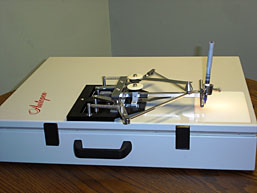 Lets give a warm welcome to AOTUS, or is it APEOTUS, to the Presidential stable of electronic little tyrants.
Boq