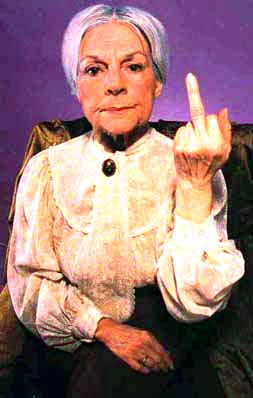 And here I was thinking that we were somberly remembering the atrocities that occurred one bright Tuesday morning, ten Septembers ago, but Nooo. We are supposed to rejoice on our Apa and Noni.
Watch aghast, what our President, hath wrought on this sacred martyr's day:
HERE
Some have quipped that for the last three decades National Grandparents Day has become a tradition on our land. That's wonderful. My point is that our C-in-C is purposely obfuscating, diluting and taking away from the central meaning of what September 11th has become to our nation. Let's go back to the archives of The White House and see what the Executive of another era did on an exactly similar situation:
http://georgewbush-whitehouse.archives.gov/news/proclamations/
What did our President do on Sunday September 11th, 2005?
He issued a proclamation declaring
Three Days of Prayer and Remembrance
. During which, he stated:




During these Days of Prayer and Remembrance, we give thanks to the Almighty for our freedom, and we acknowledge our dependence on the Giver of this gift. Four years after September 11, 2001, we remember the lives lost and pray for God's continued blessings on their families and our Nation.



He also declared this day
Patriots Day 2005
. And what's the purpose of this day?




As we mark this solemn anniversary, I call upon all our citizens to express their patriotism and their gratitude for the blessings of liberty. By flying the flag, supporting military families, and teaching young people about our founding ideals, we honor the lives lost on September 11, 2001, and since, and we help preserve our freedom for future generations.



A look on the list of Imprimatur-giving Presidential Proclamations, does not bring attention to National Grandparents Day, nor other distractions.
Contrast that to this year's National Gramps/Patriot Day and National Day of Service and Remembrance Day.
But first, Pelosi's Congress Changes Patriots Day to include a National Day of Service in which according to
THE LAW
:
...provide other support to community-based organizations to assist in planning and carrying out appropriate service, charity, and remembrance opportunities in conjunction with the September

11th National Day of Service and Remembrance
Please note the mandate for Community-Based Organizations, i.e. funnel our remembrance activities towards leftist structured organizations.
But back to our President, now that he has his leftist mandated by law he issues his first proclamation:
http://www.whitehouse.gov/the-press-office/2011/09/09/presidential-proclamation-patriot-day-and-national-day-service-and-remem
And what does he asks from us to do on Sept 11th?




In the days to come, I ask all Americans to join together in serving their communities and neighborhoods in honor of the victims of the September 11 attacks. Today and throughout the year, scores of Americans answer the call to make service a way of life -- from helping the homeless to teaching underserved students to bringing relief to disaster zones. I encourage all Americans to visit Serve.gov, or Servir.gov for Spanish speakers, to learn more about service opportunities across our country.



Whatever happened to




honor those lost by expressing patriotism and gratitude for blessings of liberty. By flying the flag, supporting military families, and teaching young people about our founding ideals?



Then of course, he further misdirects us on our focus of the day by pointing our how much we must love our Grandparents that day. A minor point perhaps, but purposeful none-the-less.
Boq